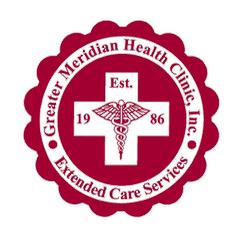 Greater Meridian Health Clinic, Inc. is an equal opportunity employer that does not discriminate against others because of race, color, religion, sex age or national origin. Currently, we are seeking applicants to fill the following positions(s):
Licensed Practical Nurses
Registered Nurses
Family Nurse Practitioners
Environmental Care Worker/Housekeeping
Internal Medicine/Family Practice Physicians
Medical Department -  We are currently seeking an Internist/Family Practice Physician to provide outpatient primary care with possible inpatient care.
Competitive salary
Malpractice insurance and benefits are provided.
Loan repayment and J-1 Visa placement qualify.
All interested applicants, please submit curriculum vitae to human resource address below. EOE.
All qualified interested applicants, please feel free to submit your résumé/curriculum vitae to the Human Resources Department of Greater Meridian Health Clinic, Inc.
Applications are available at our headquarters in Meridian, Mississippi, 2701 Davis Street.
Department of Human Resources
Greater Meridian Health Clinic, Inc.
2701 Davis Street
Meridian, MS 39301
601-693-0118 ext. 118
email: amcfarland@gmhcinc.org